"I was pregnant with my third child when my partner left me after 10 years" (Marcia – 54 years old).
"I couldn't leave, how would I support my two children?" (Silvana – 23 years old).
"My whole world collapsed! He left, and I ended up being evicted from our apartment " (Ana – 34 years old).
"After all, he said it was his house, and I was left with nothing" (Andrea – 41 years old)
The above sentences summarize the stories of four different women who saw their lives turned upside down with the arrival of divorce. What should you do if "happily ever after" comes to an end? How can you recover from the hole left in your heart and often in your pocketbook, too? How can we as women avoid emotional and financial dependence on our partners?
Ana, whose world fell apart, is me. I was always an active woman who had some financial independence. I worked and supplemented our family income, all household expenses were split between my ex-husband and me, and together we did our best for our little son. It turns out that real life is not as beautiful as a fairy tale, and what looks perfect to everyone can hide horrible flaws. I was being betrayed not only by my ex-husband but also by a friend (I'll share this story in another blog), when I found out the marriage broke up and took most of my emotional and financial balance. His income went with him, but the debts we acquired together remained in our home.
I had to cut expenses as much as I could, as my salary was too low to afford everything. Together we had a comfortable life; alone, I could barely afford the rent. I had to quit college; it was chaos, and I was on the verge of collapse! As healthy as my prior financial life was, I did not have a reserve for emergency situations and having some investment resources could have helped me not to be in such a troubled situation. To get out of this hole, I needed to have a lot of faith in myself and my instincts, but how when I was devastated by the pain of loss, abandonment and betrayal? The first thing to think of when something ends is this: "The end is a fresh start." We can always reinvent ourselves and learn from our past experiences.
The moment of empowerment came slowly, and I had to set small goals to reach the larger goal of stabilizing my financial life. I found that I was spending money on superfluous things and not using my salary wisely. I started with the grocery shopping list and narrowed down the non-essentials. Sometimes simply changing brands to a store label can make a difference. I was evicted for late payment and had to move my son to a smaller house, which actually worked out well because I sold some furniture and more money went into my account. On weekends I gave private lessons to friends' children and earned extra money.
Gradually, the debts were being paid and the suffocation was passing; I rediscovered me! It was at the most tragic moment of my life that I could see how I had become like a lifeless doll. Divorce connected me with the active, warrior woman I always was and wanted to be! I went back to school with a great hunger for knowledge. I also felt a need to connect with people, and I decided to learn other languages, English and Spanish. These new skills I acquired have allowed me to be here writing this blog and sharing my experience with you.
Today I study for my degree for free because I am a scholarship recipient. I learn languages on free internet platforms and applications, and there are organizations like Her Nexx Chapter with content that can help you discover and find what you want. Sometimes we need professional help to deal with finances after a divorce, especially when assets are divided, but reflection and self-knowledge are very valuable in order to make the behavioral changes life may require. When we are open to the new and strive for growth it comes! Believe me!
North Texas Giving Day is September 19, and HNC is raising funds to sponsor women to help them build the strong foundation they need for financial stability. Learn more here: North Texas Giving Day.
Our Her Nexx Chapter Community invites you to join us where women are connecting with each other's stories, exploring different experiences, and transforming ideas.
The Future of Connection for Women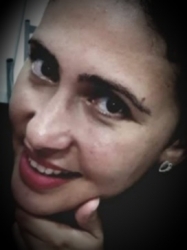 Latest posts by Ana Paula Fortunato (

see all

)

 
Follow us: