We hear a lot about gender equality and the struggle of women in the workplace. Research shows that women are a minority in leadership positions around the world, but does this exist only in the top positions of organizations? Is there a culture that dictates that specific jobs are for men only?

I talked to some warrior women who work in typically male-dominated professions and wanted to see what they think about this.

Mariana Augusta is a machine operator and a frequent reader of our blogs. She told us that the biggest difficulty is the physical structure of women because "getting heavy and large parts was sometimes a problem." She also pointed out that there is a climate of jealousy in the air, "Some guys are uncomfortable with women in their midst." She believes that women are always compared to men who perform the same functions.
Eliane is a student of the undergraduate course in Electrical Engineering at a public university in Brazil. She says there are very few women in her class and all the teachers of engineering-specific subjects are men. Eliane says yes, there is prejudice, "There are always jokes about engineering being for men! A teacher once asked me, 'Aren't you afraid of breaking your nails?' It was uncomfortable to hear this comment."
In Brazil, more women are working (and working hard) in construction. After a video went viral on social media the bricklayer Eliete Vieira Barbosa, known as Lia, showed that a woman's place is wherever she wants! She was so successful in her work that she became a businesswoman in the masonry business.
To complete this picture of warriors, meet Fernanda, who has been working for many years as a truck and trailer driver. "The bigger the model, the more fascinating it is to drive it…I've always enjoyed challenges," she says. Fernanda is currently studying a Crane Operator course and is very fond of working in activities considered to be masculine. "We need to impose ourselves and speak with authority. At first, it's hard, but we can break through prejudice by showing how good we are at what we do."
Difficulties and prejudice may be part of a woman's path especially if that trek takes her through a male-dominated sector, yet with courage, determination and a little boldness it is possible to follow her heart and do what she wants.
Our Her Nexx Chapter Community invites you to join us where women are connecting with each other's stories, exploring different experiences, and transforming ideas.
The Future of Connection for Women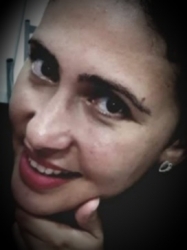 Latest posts by Ana Paula Fortunato
(see all)
Follow us: