Have you been seeing blogs or social media posts from our Workshop Facilitatores and wishing you had the opportunity to know more about them? Wondering what Her Career Catalyst can do for your current job situation or how Her Sensible Budget might help your bank balance? Well, your chance to Pause and Breathe and hear from all our coaches is coming next Tuesday, June 23 at 7 pm CT. Our Workshop Facilitatores will each be sharing on a Zoom panel to introduce themselves and talk about their programs. Before that event, here's a bit about each so you can get better acquainted:
CHRISTINE HORSTMAN
Christine is the host of Her Career Catalyst every 2nd Wednesday at 6:30 pm CT. She is a Certified Professional Coach, Certified Career Coach and an Accredited DISC Trainer. Christine has a strengths-based coaching practice and believes everything in life comes down to communication. Her philosophy is that you can only change yourself and that learning how to adapt to others leads to improved relationships and outcomes. Christine encourages interaction and provides excellent job and career-related resources in her program.
Christine shares this helpful perspective from her blog, Job Searching in Uncertain Times:
"Define and discover who you are at your core. Our identities are often very tied to our work, but you are not your work. You are an incredible, capable, uniquely talented person. Period. Take time to clearly define your values, your personality and work styles, the skills and zones of genius that make you, YOU. You have built a brand over the years, now is the time to package and sell it."

KIA WELLS
Kia Wells hosts Her Sensible Budget, generously sharing her knowledge in the areas of personal budgeting (including debt elimination) and credit enhancement to assist others in changing their lives. Her background in Accounting and Finance fuels her love of helping women make adjustments to their finances that impact their futures. Every 2nd Thursday at 6 pm CT, Kia presents tips, tricks and things to consider – from getting interest rate reductions to making investments without a lot of capital. 
Here's a snippet from a timely blog of Kia's, Protecting Yourself Financially from the Coronavirus:
"Credit card companies and lenders may be able to offer you options to help. This could include waiving ATM fees, overdraft charges, and late penalties, as well as allowing you to delay, adjust, or skip some payments. When contacting your lenders, have your income, expenses and assets in front of you and be prepared to explain your financial and employment situation, how much you can afford to pay and when you're likely to be able to restart regular payments."

NIDA JAWED
Nida is a Certified Professional Life Coach in the areas of life, relationships, and parenting. She is an optimistic coach who believes in one's ability to master the art of a positive mindset. As the Workshop Facilitator for Her Mindful Bliss, Nida is helping women to celebrate achievements while attaining gentle, nurturing new focus and learning mindfulness. Nida's vision is for every woman to live a balanced, aligned, and fulfilling life. Join Nida every 3rd Thursday at 7 pm CT for an interactive and mindful journey where being bored is not an option!
Nida shared about her recent life adaptations in her blog, Self-Discoveries in the Middle of the Pandemic:

"This time has allowed us to recognize our strengths and how we perform when given a different set of challenges, tasks, and environments. I am happy to say many of us were surprised to recognize how capable and adaptable we really are. When this pandemic hit, we went into quarantine, facing an adjustment we were forced to make. Now we are here, a few months later, content, relaxed, and with our newfound adaptations that we have discovered make us more productive, comfortable, and skilled."

DARE ROSEBERY  
Dare has enjoyed developing people and companies in the US and Europe for more than 20 years. As the Workshop Facilitator for Her Leader Journey, Dare helps women in Developing the Person of a Leader™. She will help you discover the leader in you who can achieve predictable, repeatable, consistent, and sustainable success in all areas of life. Dare's Virtual Program meets twice a month, every 2nd and 4th Tuesday at 6:30 pm CT (beginning July 14).
In Dare's blog What Would You Give Up? she shares insights gained on her personal journey:
"Desiring to improve who we are often begins with a transformational moment – a spark of inspiration. Developing who we are begins with the decision to become better produced by a willing heart and mind. Intentionally stoking our internal flame so that we actually become better people requires determination and consistent nurturing over time."

JAN BARLOW
Jan Barlow is recognized as being an industry catalyst and facilitator, with an impressive track record in business development, domestic and international sales, marketing, public speaking and training. Her program, Her Own Business, gives women the opportunity to collaborate, support and strategize, helping them to create their own business or side-gig. Jan will cover the various topics that affect and determine an entrepreneur's success every first Tuesday at 6:00 pm CT (beginning July 7).
Jan's blog, Customizing Your Job Fit and Entrepreneurial Path, gives you a glimpse into making entrepreneurial decisions:
"In the transition from being an employee to a business owner, I felt pressured that I should be doing everything myself. Instead, I approached my own business as if I were advising a client, and I released myself from feeling obligated to old paradigms. I had gained expertise in business development and certified job matching and used the tools I had learned to create and design my business around myself."

DR. CATHERINE JACKSON (DR. J.)
Dr. Catherine Jackson (Dr. J) is a licensed clinical psychologist and board-certified neurotherapist. She provides health and wellness courses and speaks at churches and organizations emphasizing the importance of mental wellness. All about holistic health, Dr. J believes in treating the whole person, not simply behaviors or symptoms. She will soon publish her first book, The Couch Experience: A Guide to Good Therapy, available in the summer of 2020. Dr. J will soon be joining Her Nexx Chapter as a Workshop Facilitator in Parenting.
Dr. J encourages self-grace for parents in her blog, 6 Parenting Tips to Adjust to Your New Normal:
"Forgive yourself for not doing things or for any mistakes you made. Be easy on yourself. We are in unprecedented times and there is no book or roadmap on how to handle everything that is happening. Some days you may feel like the best parent, be super productive and feel you had a stellar day. Other days you may desire to do and be more, or maybe you yelled at or said something to your child that you wish you would not have. You are human! Forgive yourself and be kind to yourself then do your best next time."

CHERON GRIFFIN
Cheron is an entrepreneur, author, producer, motivational speaker, and advocate for various social issues. She is a Certified Personal Development Life Coach in life strategy, stress management, and fitness and lifestyle management. Cheron is the founder of Grow A Girl Network, Inc., an organization that mentors at-risk girls and women. She aims to save lives, especially of our children, and addresses this in her book, I SEE YOU: Igniting Hope & Preventing Suicide. Cheron will be joining our team of coaches soon!
In her blog Shining Success: Grow, Glow and Go!, Cheron describes finding her ultimate fulfillment as a coach: 
"My hunger and thirst came from using my life challenges and the obstacles that I had overcome to change someone else's life. I loved to talk and to write. I wanted to use my natural gifts and talents to change the world. So, to me, success was not cleaning teeth and treating gum disease. Success came when I started tapping into the hearts of people, transforming their lives through my books, coaching, and speaking."

IRUM RASHID-JONES – COMMUNITY LEADER
Irum is one of the leaders of Dallas Professional Women (DPW), with a driving passion for improving communities through corporate responsibility. She leads the Global Programming team for DPW. Irum is the Chief Operating Officer for Electrician On Call and a seasoned professional in the automotive, IT, healthcare, media, construction, home services and telecommunication industries. She is also a writer and public speaker and is recognized for her kindness, perseverance and dedication. Irum attributes the ability to achieve her goals and live an organized life to the Japanese mindfulness practice of Ikigai.
In Irum's blog, The Empty Seat at The Table, published on the DPW website, she shares perspectives on inclusion:
"It's not enough to simply fight your way into the boardroom only to stay silent when it's your turn to shine. Getting to the table is the EASY part…staying engaged, learning to negotiate, compromise, diffuse, defer and not take "No" personally is the HARD part. Keeping your seat at the table is based on how well YOU perform in those areas and how effective YOUR decisions translate to either: improving the bottom line or saving lives."
NIKKI NANOS – MODERATOR
Nikki is a professional speaker, author, coach and a member of the National Speakers Association. She holds a M.F.A. in Acting from California Institute of the Arts and will soon begin her journey as a certified Meditation/Mindfulness Teacher. Her eclectic career in theatre, film and television have taken her down a path filled with fascinating people and experiences. From working in locations on the CBS television series Walker, Texas Ranger to holding the hand of the great Ella Fitzgerald. Nikki understands how connection is key in any situation for communication and collaboration to take place. www.nikkinanos.com
In Nikki's blog, The Magic of Meraki, she takes your imagination on a magical journey: 
"Have you ever stood on the ocean shore and gazed at the horizon? Breathing in the beauty and peace of its vastness? You can feel the walls of your heart expand as anxiety and stress are released. It is here you sense the raw openness of your heart once again, the heart you had as a child. Wild, free, forgiving. You actually tune into the frequency of this beauty, you let your mind go…and you begin to feel the Magic of Meraki."
Now that you know a bit more about them, our coaches and panelists all look forward to "seeing" you for our Workshop Facilitatores Panel on Tuesday, June 23 at 7 pm CT. Register here to Pause and Breathe. It's our time! It's your time! See you then!!
Our Her Nexx Chapter Community invites you to join us where women are connecting with each other's stories, exploring different experiences, and transforming ideas.
The Future of Connection for Women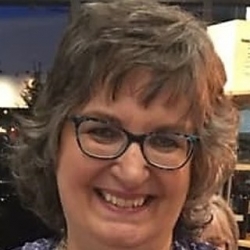 Latest posts by Suzanne Ridner
(see all)
Follow us: