Christmas is just days away, and I find myself feeling like a mixed bag. On one hand, I'm thrilled that the most wonderful time of year is here again, yet on the other, I'm dreading the arrival of the actual festivities as there is a large probability that I'll be spending it alone.
"Alone" is an adjective I've been grappling with for some time now as I spend much of my time nowadays alone, as I'm sure most people do, considering the past two years. Now with the holidays here, it seems my alone-ness feels much more pronounced as my husband travels frequently for work and a majority of my friends and family live on the other side of the country.
I've learned a thing or two about making the best of solitude over the years. However, it doesn't matter how much you truly love alone time or are an introvert at heart, the holidays aren't easy to spend away from loved ones. If you find yourself facing a holiday season as a party of one, here are some gentle reminders to keep top of mind to help you feel less lonely:
Fresh air and exercise are key. It's so easy to get so caught up in your day that you forget you haven't had a moment to step outside and breathe fresh air. Take a nice morning or evening stroll to enjoy your neighborhood decorations and the beautiful winter weather. The proven benefits of walking or running outside every day are endless!
Find festive activities that spark joy. There is some power and peace in celebrating the holidays solo as you can fully control what you do, when you do it and how you do it. Love building gingerbread houses but hate the mess your nieces and nephews create every year? Well, now that it's just you, pour yourself a nice hot cup of tea and settle in to build your dream home from gingerbread without the screaming and gumdrops thrown across the table.
Be mindful of screen time. This is something we should be aware of all year long, but it can be especially more difficult during the holiday season to see friends and family on social media celebrating together in colorful and cheerful photos. Try to limit the time you spend on your social accounts and phone in general — experts say adults should limit screen time outside of work to less than two hours per day.
Food can taste just as delicious when cooking for one. It's very convenient to sign into a delivery service and have your favorite takeout dropped off at your door to help avoid the kitchen altogether. However, there is truth that nothing tastes better than a home-cooked meal, and who says you can't enjoy one just because you're dining solo? Put your favorite Christmas music on and pull out a delicious recipe that sparks joy and your taste buds!
Remember, you're not alone—because I will be right there with you in spirit as we make the best out of celebrating this magical time of year!
Her Nexx Chapter invites you to join our free Community where women from around the world are connecting with each other's stories, exploring different experiences, and transforming ideas.
The Future of Connection for Women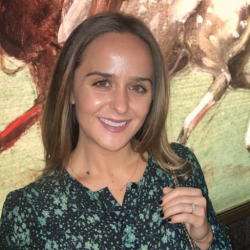 Latest posts by Ani Dietman
(see all)
Follow us: