Today, January 26, marks National Spouses Day, which is the perfect time to celebrate the bond and commitment between two people who have chosen to share the journey of life together!
The term "spouse" is officially used to describe individuals bound by the law through marriage, but the word has evolved greatly. Today, the word is used to describe people who may be in a common-law marriage, domestic partnership, or civil union.
Relationships, whichever form they come in, are sacred and deserve tender love and care on a daily basis. Since this unofficial holiday has been set aside to celebrate the bond between two people, why not take advantage of showing each other extra gratitude?
Simple gestures can go a long way, such as:
A thoughtful, hand-written card
A beautiful bouquet of fresh flowers
Offer to run an errand / do a chore for your significant other
Surprise picnic or breakfast-in-bed
Taking a moment out of the day to simply say, "I love you"
However you decide to express your love, make sure to not only do it on National Spouses Day, but every day!
Her Nexx Chapter invites you to join our free Community where women from around the world are connecting with each other's stories, exploring different experiences, and transforming ideas.
The Future of Connection for Women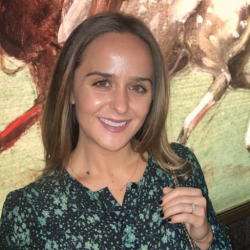 Latest posts by Ani Dietman
(see all)
Follow us: