Today's the day! It's North Texas Giving Day, y'all!!
Her Nexx Chapter is thrilled to be participating in North Texas Giving Day this year for the first time. To align with this significant occasion, we held a sponsored fundraiser last night with a panel of six financial experts ranging from a financial coach to a real estate and relocation consultant, from a business development banking executive to a public affairs specialist with the Social Security Administration, from property liability to business liability insurance experts to a financial representative from Modern Woodmen of America, one of the event's sponsors. Along with a silent auction with some amazing donated gifts, we shared refreshments and an evening of networking with those who support women's financial literacy.
Why Financial Literacy for Women? "She" is your WHY. You might have met a woman in passing and thought," I wonder if there's a way I can help her." Maybe she's a neighbor, a friend, a co-worker or someone else you met who you can't stop thinking about; her situation touched your heart. Help us raise money for women like her who are learning how to survive day by day after everything has been taken from them – her home, her security and her confidence. Our financial literacy program provides basic information and training for women who might be at her lowest, starting over or just getting started, or are transitioning into a new place in life. The question to all of us then is … WHY NOT help support women like her?
Your donations to Her Nexx Chapter throughout North Texas Giving Day will help women be able to enroll in Her Financial Literacy Virtual Program, providing them the tools to build a strong financial foundation and impact their lives and their future. A generous match of donations is being provided by Modern Woodmen of America so your dollars go even further.
Donate until 11:59 pm CT today here: https://www.northtexasgivingday.org/hnc
We are thanking you in advance for your generosity and your support of Her Nexx Chapter, and more importantly, the women whose lives will be changed by your giving.
Our Her Nexx Chapter Community invites you to join us where women are connecting with each other's stories, exploring different experiences, and transforming ideas.
The Future of Connection for Women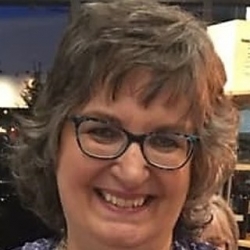 Latest posts by Suzanne Ridner (

see all

)

 
Follow us: